Hi Foreclosure Cleanup Business Owners,
Four Key Costs to Consider When Bidding On Foreclosure Cleanup Jobs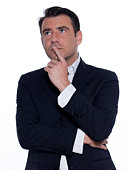 There are four key costs an entrepreneur should always calculate for each job when bidding on foreclosure cleanup work. This will help simplify the bidding process, no matter which category of services a company offers.
A foreclosure cleanup business is a service that handles interior and exterior cleanup and ongoing maintenance of foreclosed homes. With the astronomical number of foreclosures on the market today, the industry is growing by leaps and bounds. According to analysts at Amherst Securities Group LP, an approved underwriter for the Federal Home Loan Bank System, Freddie Mac, and Fannie Mae, one in five homeowners could lose their homes. They also report that even "modified" mortgages are re-defaulting at an astounding rate of 50%.
How to Simplify Bidding Confusion
For the foreclosure cleanup business owner, bidding on jobs can be confusing due to the sheer number of services a business can offer. Small businesses in this line of work often offer services inclusive of the following: Debris removal, cleaning, lawn work, pressure washing and gutter cleaning, carpet removal, carpet cleaning, securing and boarding doors and windows, changing locks, temporary roof repairs (adding tarps), minor repairs and more. Many services also offer pool cleaning, inspections and mold removal in a market overflowing with foreclosures.
To simplify the bidding process, there are four key costs an entrepreneur should always calculate for each job when bidding on work, no matter which category of service a company offers. They are as such:
(i) Labor. As a foreclosure cleanup business owner, one must calculate labor costs. Many small businesses start out using subcontractors or manual laborers from employment agencies. Subcontractors may charge a job rate; while employment agencies will charge an hourly rate for each employee used.
(ii) Supplies. Supplies for a job can encompass everything from cleaning supplies and garbage bags, to goggles, gloves, pool solutions and more.
(iii) Equipment Rental. Many smaller companies start out with equipment they already have in their garages. As the need for equipment not on hand arises, businesses often rent items like trailers, pressure washers, commercial ladders, and the like, from home depot type outlets.
(iv) Miscellaneous Fees. Miscellaneous fees encompass factors such as gas, garbage dumping fees, box of bottled water for the crew, and more. (Some miscellaneous costs will include unforeseen expenses such as, for example, orange vests for the crew in an unforeseen high-trafficked area. These vests can run from $7 to $15 bucks each, but can be items loaned temporarily to a crew for a specific job and kept on-hand for future use. But that initial expense may fall under the Miscellaneous category for a specific foreclosure cleanup job.)
Estimate Bids Strategically
If a foreclosure cleanup business owner has a pretty good gauge of the four key costs above when bidding on jobs, and they factor in indirect costs and company profit margin, they will make a profit on their foreclosure cleanup jobs.
But if they give prices off the top of their heads, without considering labor, supplies, equipment rental and those inevitable miscellaneous costs, they may secure the job, but they will have underbid. The price they give will leave them in the negative on a job, or the amount they earn will not be enough to warrant having won the job.
Figure Out What Went Wrong in an "Underbid" Scenario
Business is all about learning; each job will teach something valuable. If a job is underbid, the owner should simply dissect what they did wrong, where they overspent, overpaid, and ultimately underbid, and use that lesson to bid appropriately on the next job. It's not about winning bids; it's about winning bids and being in the black (making a profit).
Entrepreneurs should estimate bids strategically, and bid on jobs to leave them with a nice profit at the end of the day.
Good luck strategically bidding on the plethora of foreclosure cleanup jobs hitting the market.
Cassandra
Cassandra Black is the Author of How to Start a Foreclosure Cleanup Business, Property Preservation & Real Estate Contracting & Subcontracting Directory, How to Start a Foreclosure Cleanup Business: FREE Articles & Advice Blog, How to Register Your Business with HUD & Other Government Contracting Agencies: One-Stop Resource to Locate Government Contracts, Pricing Guide for Foreclosure Cleaning & Real-Estate Service Businesses, How to Market Your Foreclosure Cleanup Business, the Foreclosure Cleanup Business Combo Estimate & Contract Form, Foreclosure Cleanup Feedback Form (and other cleanup business forms) and the Housing Authority Master Contacts List with Bonus Search Tool. Cassandra is also the CEO of Foreclosure Cleanup, LLC, Real Estate Cleanup, Atlanta, GA, and an Investor & Landlord (TheCassandraGroup RE ).
Failed Banks Listed by Month
Visit this link to see which banks closed in which month. (Remember, the acquiring institutions of
failed banks
can be fertile ground for foreclosure cleanup businesses.)
GOLDEN NUGGETS
Exclusively for Premium Newsletter Subscribers
(from previous recent issue)
Real Estate & Property Preservation "Career" Opportunities
Company: CoreLogic
Job Title: Property Preservation Specialist I
Location: Westlake, Texas
Company: A Leading Title Company (via Aerotek Professional Services)
Job Title: Property Preservation Admin
Location: Westminster, Colorado
Details: Click
here
.
Company: Mortgage Contracting Services
Job Title: Asset Preservation Coordinator
Location: Plano, TX
________
Help Devising a Zip Code List:
In your effort to come up with a list of zip codes in which your company does business (or in which your company can do business), use the United States Post Office's Zip Code Finder. You can find a ZIP Code by entering an address, and you can also search for a partial address, such as "Green Street, Los Angeles, CA." Find it at this link:
http://zip4.usps.com/zip4/welcome.jsp
.

Business Rules for Your State: To find out rules, regulations, business registration and filing requirements in your state for doing business, visit this government link and find your state:
D-U-N-S Number Tip: Don't "pay" for a D-U-N-S Number! Some companies charge $149 and up when they box it with other services. Getting your number is free, free, free if you are signing up as a vendor on government contract registration websites.
_____
"Cassandra, Thank you for the 5 Steps. ... I'm really appreciative of your outstanding and sincere effort to support entrepreneurs in the property business. I purchased your Foreclosure Cleaning ebooks which is in line with my desire to never, ever, work in corporate America again. ... You truly are an inspiration to me. Thank you. I'll see you in the Tropics !! All the best, J., Arizona"
If you haven't read the previous issue, you can read it at this
link
.
(Almost 200 Job Leads)
(Updated: Over 1,500 Industry Contacts!)
List of 400+ Contacts that Rec'd HUD $1 Billion Toward Foreclosure Cleanup. Use this List to Get Lucrative Biz Contracts

Blogs of Interest
Have a few questions about the industry?
Email
them to me today so you can get help and keep moving forward in your business. Please reference the newsletter when you email so I know it's from a
Premium Subscriber
so I can answer quickly.
Cassandra