Hi Foreclosure Cleanup Business Owners & Industry Colleagues,
(Reminder: Peek at the "Golden Nuggets" below ... it contains valuable extra info for Premium Newsletter Subscribers like you.)
Banks are Dropping Like Flies!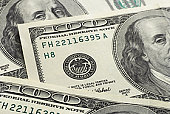 With more and more banks closing each day across the U.S., failed banks can be a
huge
source of new contracts for smaller foreclosure cleanup businesses. (I've discussed this before, and my goodness, it's a mantra worth repeating because many smaller businesses simply are not taking advantage of this gold mine.
Read on and learn how to reach out to these companies so you can grow your business ... )
FDIC Tip
In my meeting with an FDIC executive some time back, I was urged to make direct contact with failed banks for foreclosure cleanup work in my geographic area. I was modifying one of my investment property loans ... the mortgage company had been taken over by the FDIC (a noted Atlanta bank).
My personality is simply to ask questions, so we started talking shop as I was awaiting the new loan papers... The exec indicated many of the "acquiring institutions" (banks that ultimately takeover a failed bank's assets) are simply overwhelmed. The FDIC is the receiver of these failed banks, but they are ultimately acquired by other banks because everyday banking business must continue for a failed bank's customers.
Larger Property Preservation Companies Simply Can't Handle the Volume
He said often the FDIC and these acquiring institutions use larger property preservation companies to handle maintenance of the failed bank's real estate assets. But these big property preservation companies are, in many cases, simply taking too long to handle all the requests for foreclosure cleanup work because they are overwhelmed with the number of properties.
Your Smaller Company is Needed as More and More Banks Fail Across the U.S.


These larger companies are increasingly behind on inspections, appraisals, yard maintenance, cleanup and the like. That's good news for the smaller foreclosure cleanup company that has its ducks in a row: proper registration, license and insurance.
Where to Find Failed Banks & the Companies Who Handle their Foreclosures & Homes in Trouble
Locate the ACQUIRING INSTITUTION of the failed bank. Make contact with them and ask them if you can send them some info about your company. Tell them what you do and how you can begin helping the acquiring bank immediately with their foreclosure cleanup needs. In some instances you will not readily see the acquiring bank's information, but poke around the website a little and find what you need.
Build Your Roster of Failed Banks and Grow Your Business
Start building a roster of failed banks and their acquiring institutions in not just your geographic area, but other areas of the country as well. Many failed banks have tons of foreclosure inventory across the U.S. Stay in touch with them to grow your business (win "mind share," remember). Visit the failed bank's website above often to find newly closed failed banks and send them your company info.

Continued success with your foreclosure cleanup business!
Cassandra

Foreclosure Cleanup, LLC
Foreclosure Cleanup Products to Grow Your Business

Cassandra Black is the Author of Property Preservation & Real Estate Contracting & Subcontracting Directory, How to Start a Foreclosure Cleanup Business: FREE Articles & Advice Blog, How to Start a Foreclosure Cleanup Business, How to Register Your Business with HUD & Other Government Contracting Agencies: One-Stop Resource to Locate Government Contracts, Pricing Guide for Foreclosure Cleaning & Real-Estate Service Businesses, How to Market Your Foreclosure Cleanup Business, the Foreclosure Cleanup Business Combo Estimate & Contract Form, (and other cleanup business forms) and the Housing Authority Master Contacts List with Bonus Search Tool. Cassandra is also the CEO of Foreclosure Cleanup, LLC, Real Estate Cleanup, Atlanta, GA, and an Investor & Landlord (TheCassandraGroup RE ).
Failed Banks Listed by Month
Visit this link to see which banks closed in which month. (Remember, the acquiring institutions of failed banks can be fertile ground for foreclosure cleanup businesses.)
New GOLDEN NUGGETS
Exclusively for Premium Newsletter Subscribers

Get on the FDIC's "Failed Banks" Mailing List
To get on the FDIC's mailing list so you can be notified immediately when a bank closes, visit this link and follow the free subscription instructions:
Failed Financial Institution Contact Search
Previous Golden Nuggets
http://www.irs.gov/businesses/small/article/0,,id=97860,00.html.

Tip: To locate your County Clerk's Office, GOOGLE phrases like "Your County Name" and County Clerk; or "Your City Name" and "County Clerk".

Business Rules for Your State: To find out rules, regulations, business registration and filing requirements in your state for doing business, visit this government link and find your state:
D-U-N-S Number Tip: Don't "pay" for a D-U-N-S Number! Some companies charge $149 and up when they box it with other services. Getting your number is free, free, free if you are signing up as a vendor on government contract registration websites.
_____